Welcome to our first annual capital campaign. There are a lot of exciting changes and growth for Make Nashville this year. In 2019 we want to grow our mission outreach and our capabilities by moving to a new 12,000 square foot space!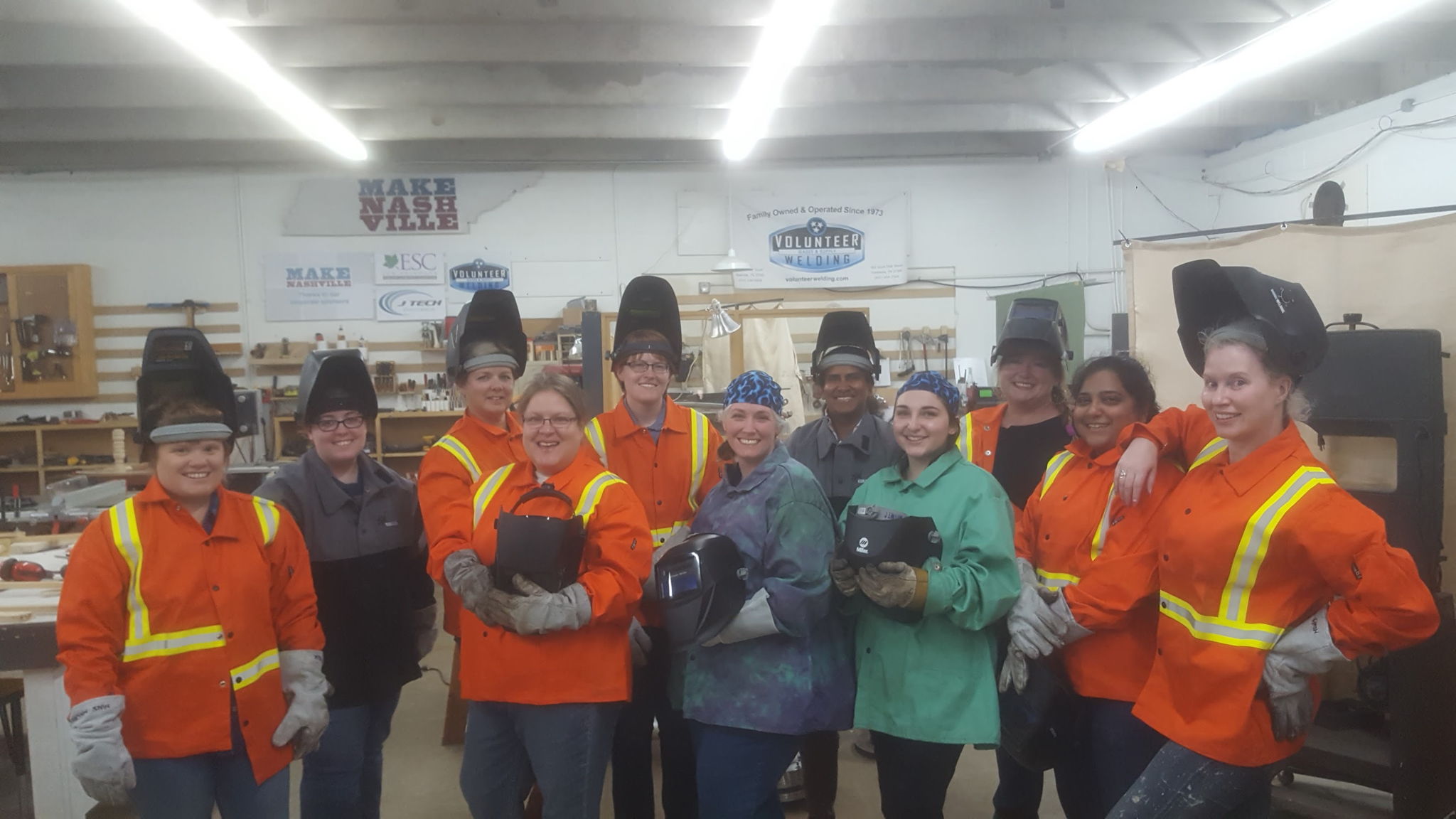 The last time, we had an amazing outpouring of help and raised over $20,000. Our goal this time is the same as last time and we've already gotten commitments to double the first $5,000 in donations!
You Can Make All This Possible
Expanded Community Reach
Our goals for 2019 include: Creating a new set of competitive grants for makers who want to create amazing maker faire exhibits, growing our outreach programming to include engagement with at least two new organizations or schools, and beginning to do more outreach outside of the makerspace.
New Tools and a Larger Makerspace
To continue to improve services for our community we are moving into a new 12,000 ft2 building where we can start up new machining and mechanical repair shops. We can also finally provide separate dedicated spaces for makers and artisans who need it for special projects or to start a small business.
Improved Workshops and Certifications
We already have an impressive set of classes and workshops that cover beginner level skills. To this we want to add more regular classes, more advanced topics, pathways to professional certifications and careers, and entrepreneurial skills content to help grow more maker businesses.
DONATE
$3,702
RAISED
$10,000
GOAL
| | | |
| --- | --- | --- |
| | | |
| This Campaign | 10 | 37% |
| has ended. | Believers | Funded |
This campaign has ended.